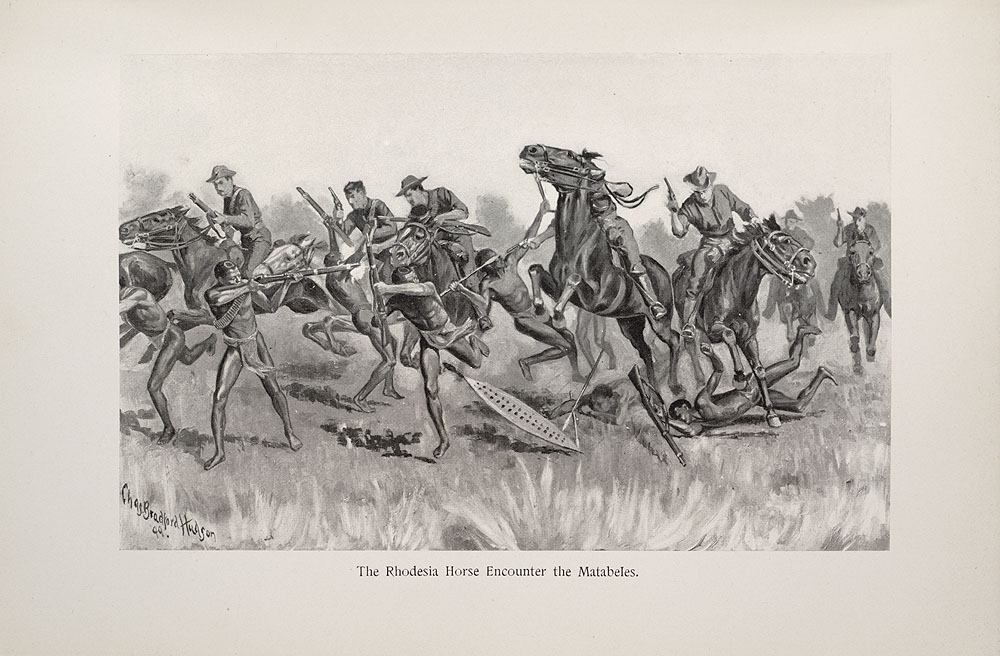 The Pioneer Force settlers (1890) formed a volunteer unit called the Mashonaland Horse which took part in the Matabele War of 1893 and was renamed as the Rhodesia Horse.( Royal Rhodesia Regiment)

The Rhodesia Horse Volunteers were distributed to Salisbury, Umtali and Victiria in Mashonaland and a further 600 men in Matabelelenad.

The force was raised in April 1895 and disbanded at the start of the Matabeleland Rebellion on March 25 1896.

From: Brief History of the Rhodesian Army

Possibly it was just abandoned as a Volunteer force when it became subsumed into the Bulawayo Field Force. The most famous member of the force was Trooper Herbert Stephen Henderson who earned his Victoria Cross on March 30, 1896 when according to The London Gazette (May 7, 1897) he was at the time a member of the Rhodesia Horse, serving in the Bulawayo Field Force.

The recommendation stated that "Trooper Henderson, Buluwayo Field Force, 30th March, was cut off with Trooper Celliers from the main body; Celliers being badly wounded. Henderson gave up his horse to him, refused to leave him, tended him two days and one night, and brought him alone through 35 miles of country full of armed rebels to Buluwayo".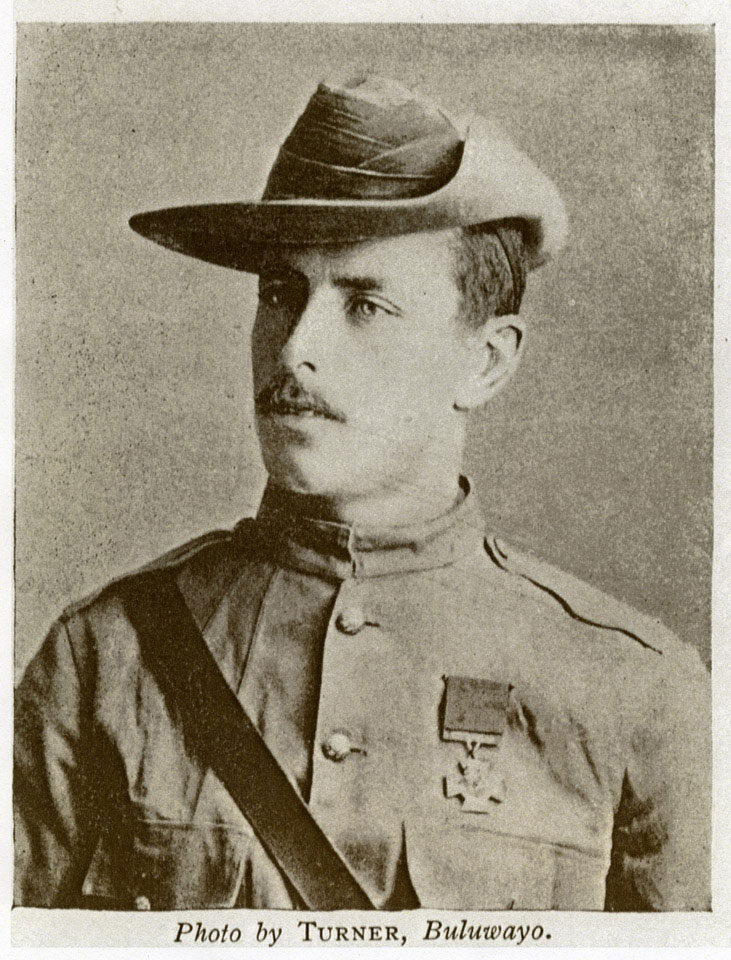 Trooper Herbert Stepen Henderson, VC



However, according to the Military History Journal, Vol 1 No 1 - December 1967, Early Rhodesian Military Units by E.H.J. Shaw, Major N. Maglashan was Commandant of this unit which consisted of an Artillery troop, a Mounted troop and a Dismounted Troop. The Rhodesia Horse Volunteers and the Burgher Force (No.15) amalgamated towards the end of June, 1896 to form the Salisbury Field Force which was disbanded in October, 1897. (Possibly they ceased to exist in Matabeleland but the men transferred for the Mashonaland Rebellion).

The same article lists the Rhodesia Horse in "Distribution of Forces, August 20, 1896. Mashonaland"